FAIR
Joined participation in a national/international fair/expo
  We strongly believe in the importance of networking, of exchanging experiences with others, and of creating a strong professional collaboration network. Fairs and expos are great opportunities for this exchange, and an important moment of visibility for our business. We think they may be a positive experience for our clients' businesses as well. We are available to design a collaboration in partnership with you and your brand for any important sectorial fair/expo. (help in stand design, flyers design, gadgets design, logistic…).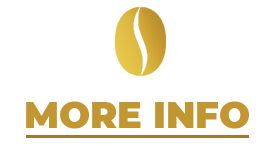 Coffeehouse
We believe that our strength is not only in the product we sell, but also in the know-how we acquired in many years working and observing the market. We are aware that this valuable knowledge is furthermore increasable only with the continuous exchange of experiences.
Counseling to open a new business
We offer the opportunity to learn from our know-how to new business owners in the field. Before our technical knowledge in the coffee field, we are ourselves entrepreneurs, and we have managerial experiences that may be useful and necessaries for the creation of a suited business plan. (counseling on the creation of a business plan, assistance in the research of commercial spaces, marketing assistance…).
Counseling targeted to the improvement of a pre-existing business
When a start-up is born there is many things to do. As entrepreneurs we know well how competitive and fast-changing todays market, that's why we offer counseling to those businesses that want renew their image and put themselves back in the game! With our perspective we may be the fresh air your business needs to get back to the old days, when everyday was pure excitement and going to work was a pleasure! (counseling on new marketing strategies, product development, investment possibilities, research…).
Assistance in restoring a business
When a business stops developing and generating income the best way to understand why is to change perspective. Our point of view is broader that the single shop's or restaurant's while understanding their needs and market. We may be the motivational push that your business needs to renew itself and begin again satisfying you. (counseling on marketing tactics, image renewal, product offer, investment possibilities…).
Counseling on the design of new products
We are constantly in search of new challenges and our R&D section is eager to collaborate with new realities to create exceptional products, made to meet the needs of today's market. With your specific knowledge and our enthusiasm, we think something unique may happen.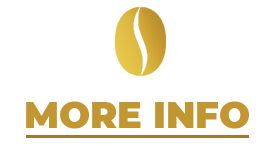 Restauration business
Coffee must be first of all a moment of pleasure, from the first one of the day until the one you drink after a dinner out with friends. We do not only serve our own cafeterias, but we also partner with many restaurants and cafes around Parma and even farther. We are available to personalize our products with your brand or depending on your need, to make them better suit the identity of your business.
Start a restauration business
If your dream is to open your own restaurant we can support you, we can help you in selecting the coffee recipes that you prefer. Contact us to receive out catalogue and to talk about how we could begin our collaboration in this new adventure!
Consolidate a distribution business
If you already work with restaurants and have the desire to make your catalogue richer, contact us! We will be enthusiast to listen to your ideas and shape the best proposal we can to meet your needs.